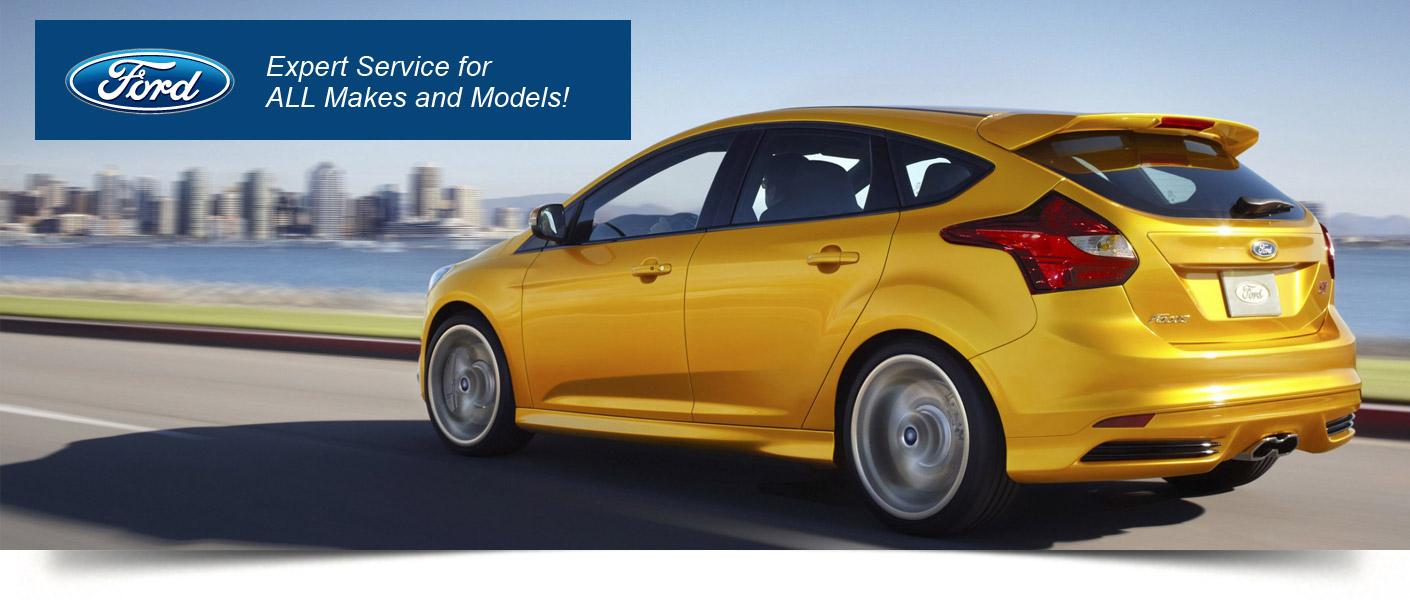 Vehicle Service in Manchester, NH
Welcome to AutoFair Ford's First-Class Service Department!
At our New Hampshire Ford service center, our highly qualified Ford-certified technicians are here to provide exceptional service in a timely manner. From simple oil changes to complex transmission replacements, we are dedicated to maintaining top-tier customer service for both new and pre-owned car buyers. Allow our outstanding staff to demonstrate our unequivocal commitment to total customer satisfaction.

Please use our online form to schedule your next service appointment or call 888-370-6822. We are standing by to answer your questions and get you in the door as quickly as possible.
Come to Us For:
Lube, Oil & Filter Change
Front End Alignment
Maintenance (Wipers, Headlights, Etc)
Replace / Adjust Brakes
Service Package
Muffler / Exhaust Repair
Coolant Flush
Vehicle Checkup / Inspection
Transmission Flush
Electrical Service
Tire Balance
Filter Replacement
Tire Rotation
Much More!
Why service your vehicle with us?
The AutoFair Ford Service Department has been helping people get back on the road quickly with quality vehicle repair in Manchester, NH for many years now. Our experienced vehicle mechanics have seen just about everything when it comes to cars, vans, trucks, SUVs, crossovers and hybrids and we perform a wide variety of vehicle service on many different makes and models.
From routine oil changes and tire rotations, all the way to comprehensive electrical and engine work, no job is too big or small for the AutoFair Ford Service Department. In addition, we promise we will always be by your side every step of the way in the repair process. When you turn to AutoFair Ford, you will always understand what is wrong with your vehicle, how much it will cost to fix and how long it will take us to get you back on the road.
While visiting our service shop, rest assured you will no longer be treated like another number, but as a member of the AutoFair Ford family. Even though we know you are probably not happy to have to take your vehicle in for repair, we promise you will have an enjoyable experience at the AutoFair Ford Service Department.

Service Coupons
Quality Licensed Parts
Attention to detail can make all the difference in the world between a good product and a great product. This mentality holds true especially when it comes to vehicle service in Manchester, NH. Here at the AutoFair Ford Service Department, we are persistent in only using the absolute best quality parts in every repair or maintenance procedure we do.
From our many years of experience, we know what works and what doesn't, so we make sure we stock a great selection of licensed and quality replacement parts right here at our shop. If it's not good enough to go into one of our own vehicles, it definitely isn't good enough to go in to yours. By stocking so many quality and popular parts at our shop, we are also able to increase our turnaround and get you in and out back to the more important things in life faster than you ever thought possible.
Whether it's today, tomorrow or the next month, when your vehicle is in need of quality service and repair, trust the AutoFair Ford Service Department to get the job done right. Our shop is conveniently located at 1475 South Willow St, Manchester, NH and we look forward to seeing you soon!