Car payment too high? Would you like to save $100, $200, or even $300 a month?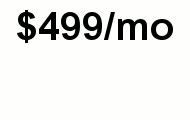 We're looking to save you time and money, and our goal is a
100% success rate
when it comes to
lowering your car payment
. J
ust fi
ll out the information below now to get started.
Let us help you out and you'll be glad you gave it a shot.



Scroll the page down to see some of our customers who have already saved. You can also call us at
888-370-6822
.